5:46 pm | November 28, 2018
---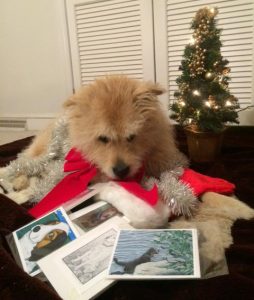 Ho! Ho! Oh, no! There's still time to give your loved one a truly thoughtful, unique gift they'll treasure forever, a custom portrait.
A custom portrait of a beloved pet or family member is a unique gift that becomes a treasured keepsake and valued piece of art. Todd creates portraits from photos using pencil, colored pencil or acrylic paint. Sizes to fit any budget. Gift certificates also available.
Helper Elf and Chief Canine Officer Freddie is ready to take your order!
6:19 pm | November 26, 2018
---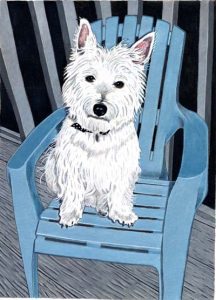 It's #CyberMonday and take it from Sadie, shopping with Jimmydog is so easy, you don't even have to leave your chair to order a custom pet portrait for all the animal lovers in your life. Gift certificates available. Contact us today!!
8:02 pm | November 12, 2018
---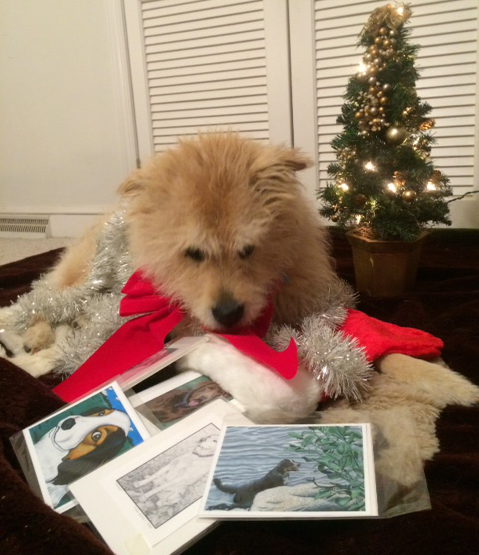 Starting today and for the next 10 days, be looking for all the reasons that Freddie recommends a custom pet portrait as the perfect holiday gift. When you're ready to order she recommends:
Visitng our website at Jimmydog.com, calling us at 336-201-7475 or emailing us at todd@jimmydog.com. And don't forget: We also offer gift certificates. They make great gifts, too!
And because you don't have to worry about your holiday shopping anymore may she suggests you tackle another item on your holiday to-do list, like making dog cookies for your favorite canine pals. (She likes the ones shaped like squirrels!)
The holidays are just around the corner and Jimmydog's Chief Canine Officer Freddie realizes it can be a stressful time for people. Always wanting to help, she's put together a holiday gift guide that will make your holiday shopping quick, easy and stress free. Even better: The loved ones on your list will receive a thoughtful, meaningful gift they'll truly cherish.
I don't buy many gifts because I don't have anywhere to keep money and haven't gotten the hang of online shopping. But the holidays are coming up and I know you've got plenty of shopping to do. So, I'm offering my services. Think of me as one of Santa's elves or your personal shopper.
Here's what I suggest: Commission custom portraits by Todd Belcher for all your loved ones (or at least for your most beloved loved one!). You might be saying, "Of course, Freddie would suggest that." Yes. Of course, I would suggest that—because a specially commissioned custom portrait of a favorite pet, beloved family member or cherished friend is The Perfect Gift.
This isn't just my well-considered opinion. It's a fact. For the next 10 days, I will give you wonderful reasons that a custom portrait is the bestest gift you can give.
1. A custom portrait is unique. At Jimmydog, we work with each client to create a one-of-a-kind portrait. You choose the medium (pencil, colored pencil or acrylics) and the size (from 8×10 to 24×30; custom sizes, too). And using your photos, together we'll come up with the best composition, color palette and background for your portrait. (I often weigh in on these important decisions because I've developed quite an eye for these things!)