5:46 pm | November 28, 2018
---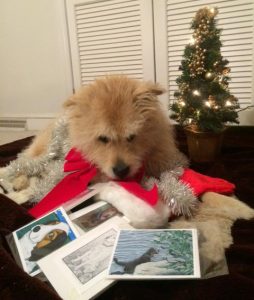 Ho! Ho! Oh, no! There's still time to give your loved one a truly thoughtful, unique gift they'll treasure forever, a custom portrait.
A custom portrait of a beloved pet or family member is a unique gift that becomes a treasured keepsake and valued piece of art. Todd creates portraits from photos using pencil, colored pencil or acrylic paint. Sizes to fit any budget. Gift certificates also available.
Helper Elf and Chief Canine Officer Freddie is ready to take your order!